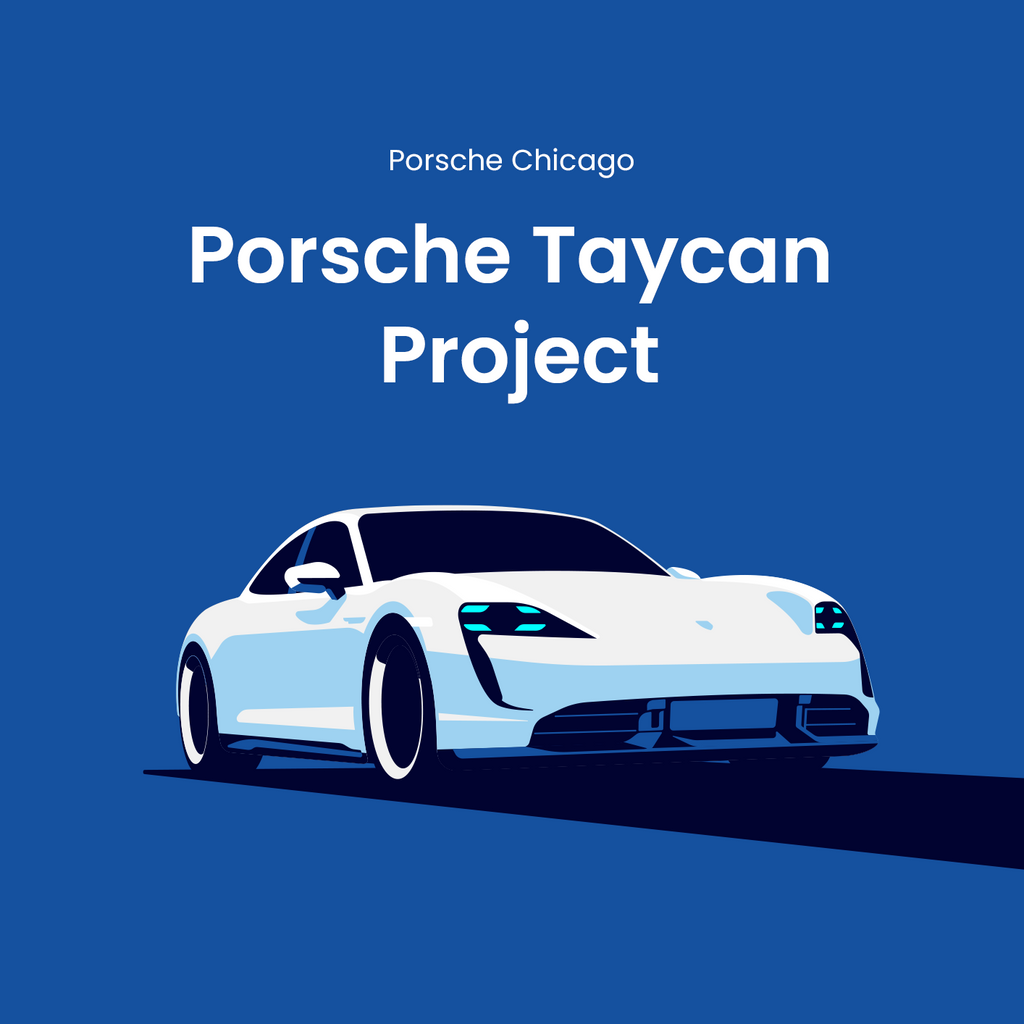 The time when I designed for Porsche
Growing up, my passion and calling weren't far from my peers. Just like my mains, I dug luxury cars. I had their posters all over the room, I owned a couple of souvenirs like keychains or jackets and even ended up buying the miniature versions of my favourite wagons. 
But as we grew older, my peers began to outgrew their endearment, while I, on the other hand, went deeper into it. I worked for hours on these projects that didn't see the light of day; it was like a zen space for me and also ended up hacking skills that I needed to design. The result was posh, jaw-dropping illustrations for my favourite cars in the world. 
Fast forward a couple of years, and just recently, I wrapped up a campaign for Porsche. From a kid who was a sports car enthusiast to a designer working for his favourite brand - this is my journey and the making of BAVz.
How it started
Honestly, I am not lying, but it was a bright sunny day, as most 19th century writers and poets would describe in their work, and the proposal for working for Porsche came my way. They discovered me through my Etsy profile where I have sold hundreds of Porsche's illustrations juxtaposed in scenic settings. 
As true as it seems to me today, back then, it felt so unreal, almost like someone was trying to pull a prank on me, but it was REAL -- I was asked to work for Porsche and Marvin Magazine to create an iconic piece. 
Let's go deep into the pitch and how I kickstarted my work on it. 
The concept & pitch
 The idea was simple. Both Porsche and Marvin wanted me to pick up on their "No Small Dreams" theme. Much like Porsche, Marvin, too, believed in the pursuit of passion, and dreaming being, precisely what I was asked to encapsulate and conceptualize for the launch. 
"An artistic interpretation of our brand campaign - No Small Dreams, read the brief that landed in my inbox. The execution should feel like an art, not an ad, it added." 
As designers, we are constantly obsessed with experimenting with new styles, persona, tools, hues, colours, and patterns in the process to find the one that works the best. 
And with this pitch began my journey of crafting an illustration that'd go and get itself published not just at the exhibition but also on hoarding across Chicago, and at the coveted US Open Tennis where Angelique Kerber stood next to it. 
Porsche also took the liberty of documenting the commissioned piece and featuring it on its website for all the car geeks out there.
The approach
 When most people envision a Porsche, they think about empty roads, wide lanes, and a wagon swooning across the street, cutting the wind with its intricate yet seemingly posh edges. The body radiates the sun's light, its shadow moving faster than the car. 
I put all of this and much more to my design board and kicked off the process. 
Hierarchy - I knew that playing with the visual hierarchy would make all the difference. With the design, I wanted to rope my viewer's interest with what was happening with the Porsche, and so, I played with proximity, white space, and contrast the most. 
I thus showed the new Porsche Taycan in a minimalistic setting, visualizing only the aesthetics in swirly road motion. 
Intent - As with most things, my primary source of drawing inspiration went back to my childhood days, when I first began obsessing over Porsche. This allowed me to borrow the concept for Porsche Taycan from Hotwheels. 
I styled the poster for Marvin magazine bringing in the same thrill and enigma around the car. 
The designing process
If you're reading this article until this point, I reckon you've developed a certain curiosity around what goes into designing a car in a perspective. The process isn't as easy as it looks.
As an artist, my designing process begins from envisaging - to collecting as many impressions as possible. Is someone driving the car? Where is it parked on the street? How does it radiate in the morning sun? What are the curves like in the night light? All of these questions and visions fog up the mind. 
When I was tasked to design for Porsche, the brief was to portray the a Porsche Taycan and Porsche 911 model in different scenarios - almost like putting them in places that are straight out of one's dreams.
I thus took a leap of faith and put the car on a serpentine road, which almost gave away the feeling of leaving a trail behind it by spinning. As for the outcome, well, it lay at the intersection of classic and contemporary Porsche dreams. ​
Peek inside my head
I've always been fascinated with everything speedy; therefore, I have been drawn to cars without an ounce of effort. But Porsche is no car; it's THE car. 
As I type this, I feel my heart racing the same way as it did when the brand first reached out to me, and I knew I had to nail it. For this, I chose to work with High-fidelity mockups to always have the umpteen options at my hand of exploring other possibilities, as can be seen on the drawing board. 
Starting from concept generation to wireframe iteration, I experimented with almost everything -- colour palettes, sizing, alignment, placement and spacing until it made me comfortable with the intricacy of the outcome. From roads to desserts, I didn't leave any opportunity.  
Working with Porsche was nothing short of a dream. I began designing at a very young age only because of my passion for cars and Porsche, but commissioning is something I never saw coming. I am psyched that everything flowed naturally.
B.A.V.Z